Manual Embedding
In Share Cart, we have the Manual Embedding feature to seamlessly integrate the Share Button on our Shopify store. The Share Button shows up on the cart page by default. And this feature comes in handy when we want to place the Share Button on the desired section or page of the store. For instance, if our online store has a cart drawer instead of a cart page, we can embed the Share Button on the cart drawer with this feature.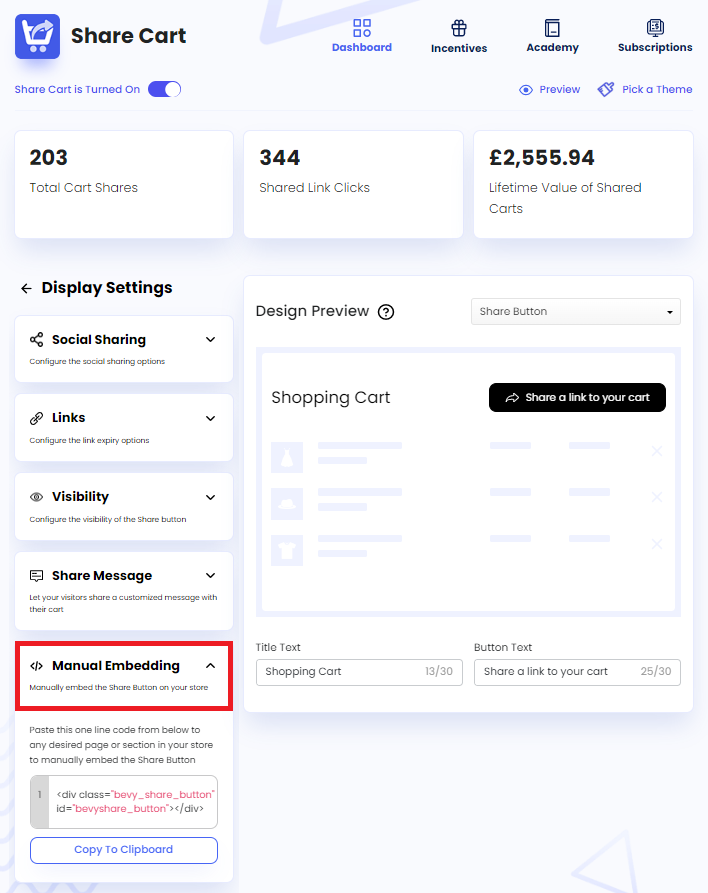 To manually embed the Share Button, we have to copy the HTML code snippet to our clipboard by clicking Copy To Clipboard.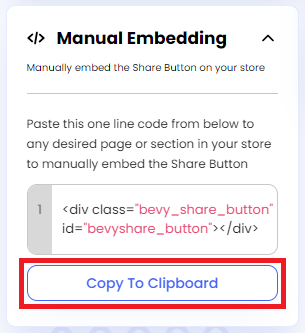 Then we have to visit the Shopify account and go to Online Store > Themes > Actions > Edit Code.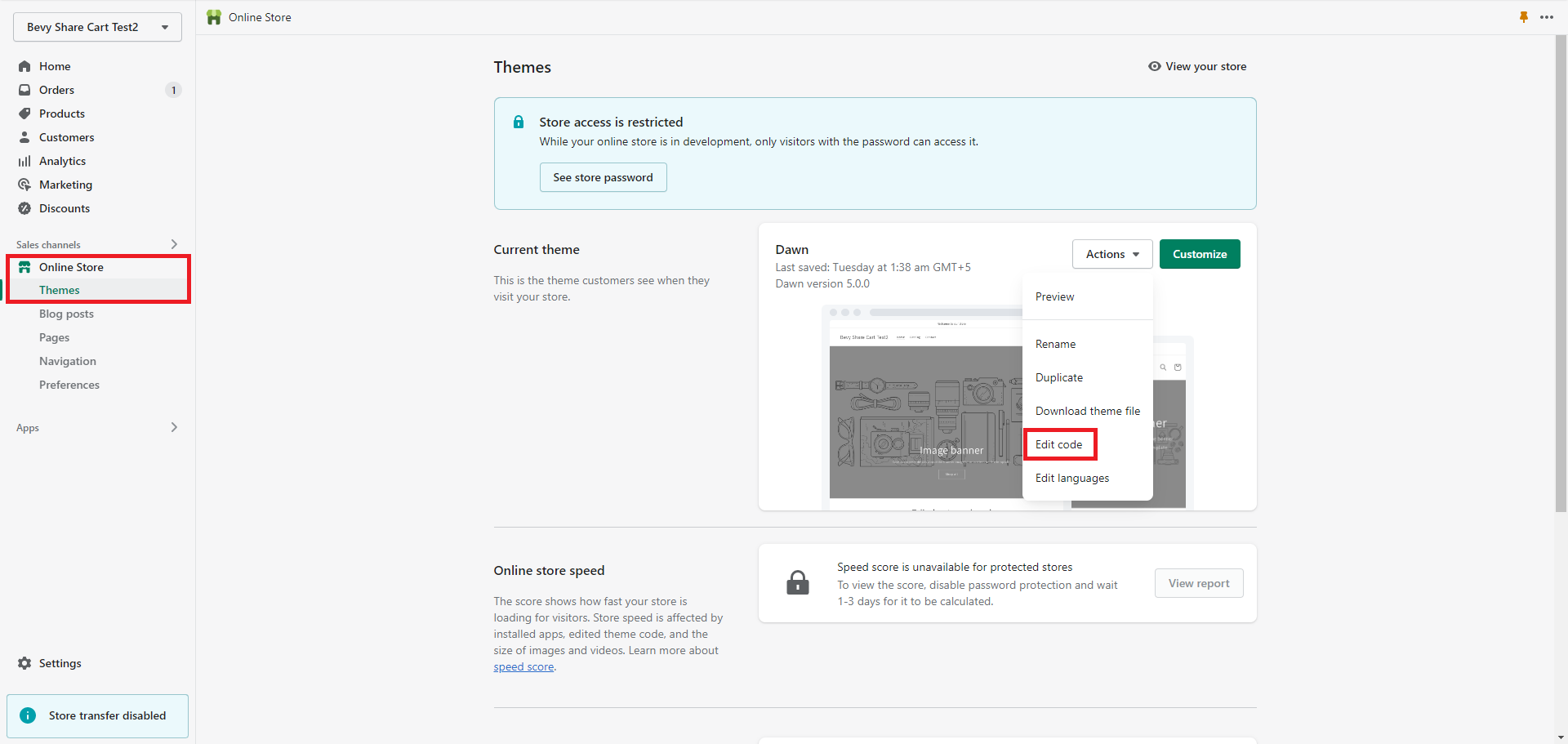 From the left panel, we have to select the file we want to modify to embed the Share Button.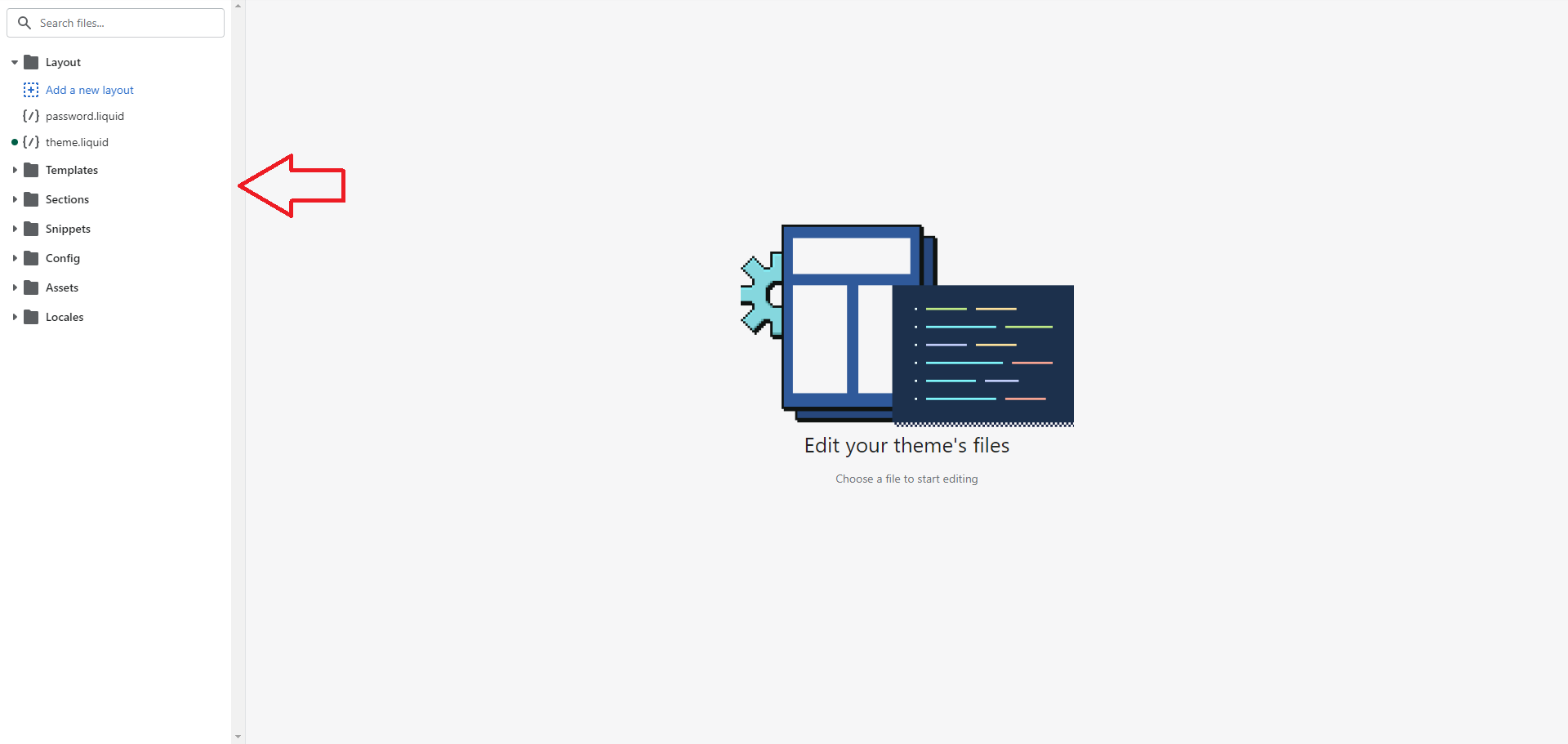 We have to open the file in the code editor, paste the HTML code snippet at our desired location, and click Save. That's it.
We hope you make the most of the Manual Embedding feature and place the Share Button at your convenience wherever you want. If you have any questions, contact support via live chat. We are here to help.